Mentored Internships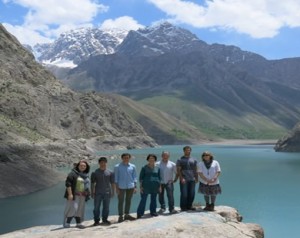 Recent Internships Include:
The Old Barracks, Trenton
Benjamin Temple House, Ewing
National Archives, Philadelphia
NJ Vietnam Veterans Museum
The Washington Center (Various sites)
America's Unofficial Ambassador (sites in Tajikistan, Zanzibar, Turkey)
Undergraduate Research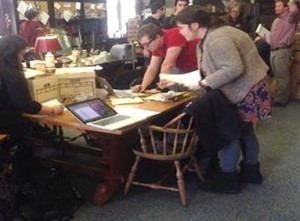 Dr. McGreevey's class examines
historical documents at the NJ State Library and Archives in Trenton
"The experience at the archives allowed me to engage with both primary source research and local history."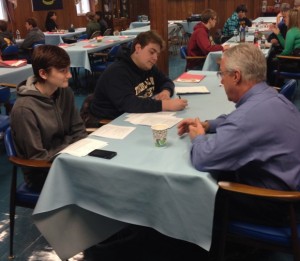 Dr. Bender's Environmental History course carried out an oral history
project with residents of the Jersey Shore, who witnessed Hurricane Sandy.
←Brittany Hamilton did a Summer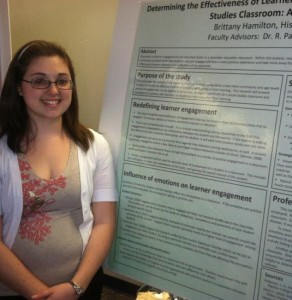 MUSE Projecton the role of emotions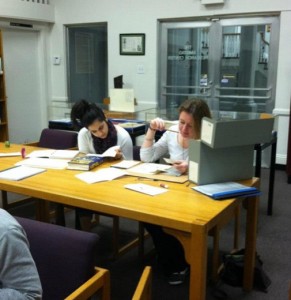 in Social Studies Education
Dr. Nicolosi's students did archival
research New Orleans on
African- American women's history→
Community Engaged Learning
Volunteer to tutor Prison Inmates
Collect oral histories of veterans, Jersey Shore residents, and local factory workers
Engage in local history projects at museums, archives, and sites
Students learn by doing, with multiple teaching experiences throughout their TCNJ careers
Our exceptional Social Studies Education Program makes our graduates sought after for teaching positions throughout the region
Global Engagement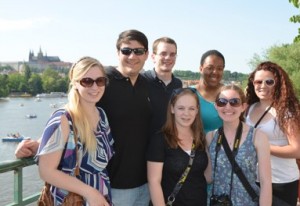 History Faculty lead credit-bearing programs in Italy, England, Ireland, New Orleans, Uzbekistan, Tajikistan, Russia, Poland, Germany, and the Czech Republic.
Many history students spend a semester or year abroad. Recent locations include Beijing, St. Petersburg, Prague, Paris, Jerusalem, and Bologna.
The World comes to TCNJ too!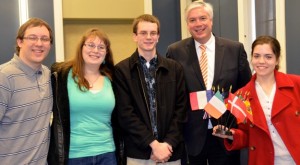 Meet global leaders
Experience other cultures
Learn from international scholars about the history behind recent events such as the Arab Spring and the protests in Ukraine
Get to know TCNJ students from Brazil, Germany, Japan, Thailand, and many other countries
Live in International House or Japanese House
Leadership Opportunities
Present papers at national and regional conferences
Hold office in our chapter of Phi Alpha Theta, the national History Honor Society
Tutor in the Writing Center and mentor fellow students
Run your own classroom as a student teacher
Be a judge of Middle School presentations at "History Day"
Inside the classroom: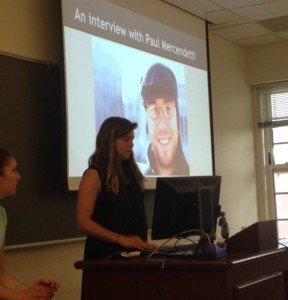 Courses are writing and speaking intensive
Students lead discussions, present their research, and work in groups
Advanced students may intern with a professor as a teaching assistant