HGS 370 / HIS 326: Holocaust in Central Europe
January 2020 marks the 75th year since the liberation of Auschwitz. On this significant anniversary, participants will have the opportunity to witness how the Holocaust is remembered in Central Europe. This program is designed to provide students with a comprehensive understanding of the European Genocide of Jews during the mid-twentieth century. Participants will travel to Austria, the Czech Republic, Poland, and Germany, where we will visit historical sites related to the Holocaust and its commemorations. We will meet with historians, politicians, and others to discuss the political and social repercussions of the devastating episode in Europe through history and how they are remembered today.
Program Director:
Dr. Cynthia Paces, Professor of History
For more information please see: Arlotto Family Center for Global Engagement
South Africa: History and Literature of Apartheid

This course offers student a unique opportunity to study the history and literary output of apartheid and post-apartheid South Africa in two of the largest urban areas in that country – Johannesburg and Cape Town. As an interdisciplinary topics course, it is designed to give students a background on the literature, history, and culture of South Africa. Being in the country we are studying provides students with the opportunity for experiential learning, which allows them to study the effects of legal and systemic segregation and oppression, as well as analyze how post-apartheid South Africa memorializes and narrates this history. For example, in visiting the District Six Museum and doing a walking tour with a former resident of District Six, students will hear first-hand accounts of how over 60,000 people were forcibly removed from the area between 1966 and 1982, and see the changed cityscape of the area. Similarly, a township tour will allow students to witness the enduring economic and social effects of apartheid, even though apartheid policies ended over 20 years ago.
The primary goals of this course are to provide students with a solid academic background for understanding, talking about, and writing about South Africa. In doing the course as a study abroad tour, we also aim to help raise the student's awareness of the complexity of the world, while exposing them to a society that is different from their own, and which is connected to larger concerns of international history and politics.
Program Directors:
Dr. Matthew Bender, Associate Professor of History and Director, International Studies Program
Dr. Mindi McMann, Assistant Professor of English
For more information please see: A. Family Center for Global Engagement
Italy: Gendered History of Food: La Cucina Della Nonna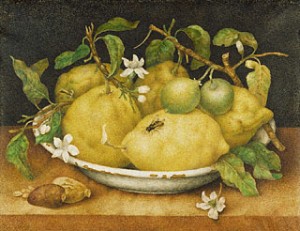 If there is one commonality among all members of the human race it is this: everyone eats. However, what each of us eats depends to a great degree on where (geography) and when (history) we live. In addition, while food is a visceral necessity, it is also one of the central means by which people throughout time and across cultures have created and expressed their identities as men and women and as members of different ethnic, racial, and religious groups, classes and nations. Food raises numerous interlocking issues of gender, race, ethnicity, class, religion and nationality. By examining food historically, we can see how these issues have developed over time and across cultures in relation to political, social and economic changes.
In La Cucina Della Nonna (grandmother's kitchen) class we will study the origins and assimilation of Italian cuisine in American history and culture. Readings will focus on the migratory experience of Italian Americans in the late 19th century and 20th century and the impact of that immigration on American society and culture, especially American cuisine. We will explore the relationship between food, culture and gender with special attention to the ways in which Italian American women have been the conduits of Italian culture and cuisine in their roles as mothers and grandmothers. In our readings we will also explore the prominent role of food, masculinity and Italian Americans in popular culture such as The Godfather.
The travel portion of this course will allow you to experience the "push" factor of the migratory process in the "push/pull" historical theory of migration by focusing on the southern Italian and Sicilian regions responsible for the majority of Italian migration to the United States in this era. It will also enable you to understand the ways in which food is transformed, as well as migrants, in the process of acculturation, and for this historical period, the process of "Americanization.'
Program Director:
Dr. Ann Marie Nicolosi, Associate Professor of Women's and Gender Studies and History/Chair, Department of Women's and Gender Studies
For more information please see: A. Family Center for Global Engagement